F8 Tributo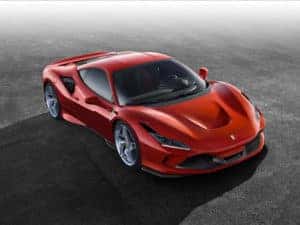 Ferrari F8 Tributo: a celebration of excellence and an homage to the most powerful Ferrari V8 engine ever
The F8 Tributo is the greatest expression of the two-seater berlinetta with a rear-mid engine. With its unique characteristics, the car pays homage to the most powerful Ferrari V8 engine ever. The F8 Tributo is a new benchmark in terms of performance, fun and ease of driving, making it possible for every driver to enjoy exciting performance, outstanding driving dynamics and great on-board comfort.
The engine is Ferrari's most powerful V8 ever in a non-special series car: 720 hp and a record specific power output of 185 hp/l, which sets new limits not only for turbos, but for all engines in general.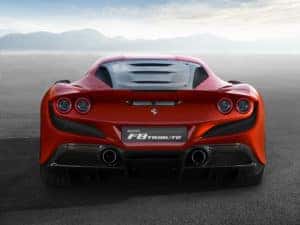 The new berlinetta is based on the same engine already used for other models in the range, with different power levels and awarded "International Engine of the Year" for 3 years running (2016, 2017, 2018), as well as being recognised as the best engine in the last 20 years.
The turbo lag has been completely eliminated: the F8 Tributo delivers the 720 hp in an instant and with a unique and engaging sound. The extremely high performance achieved by the car, thanks to unprecedented maneuverability, has been obtained with the integration of state-of-the-art aerodynamic solutions in the car's body, derived from competition experience.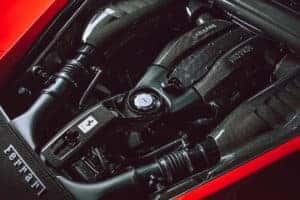 Technical Specifications
The Ferrari Roma represents the pinnacle of performance in this category thanks to its turbocharged V8, from the family of engines that has won the overall international Engine of the Year award four years running. In this version, the engine develops 611 hp at 7,500 rpm and is coupled with the new 8-speed DCT gearbox recently introduced on the SF90 Stradale.
Dimensions
Length: 181.5 in
Width: 77.9 in
Weight: 3,164 lb
Engine
Type: 90° V8
Total displacement: 2381 cc
Maximum power: 720 cv @ 7000 rpm
Maximum torque: 567 lb ft @ 3250 rpm
Performance
Maximum speed: >211 mph
0-62 mph: 2.9 sec