812 Superfast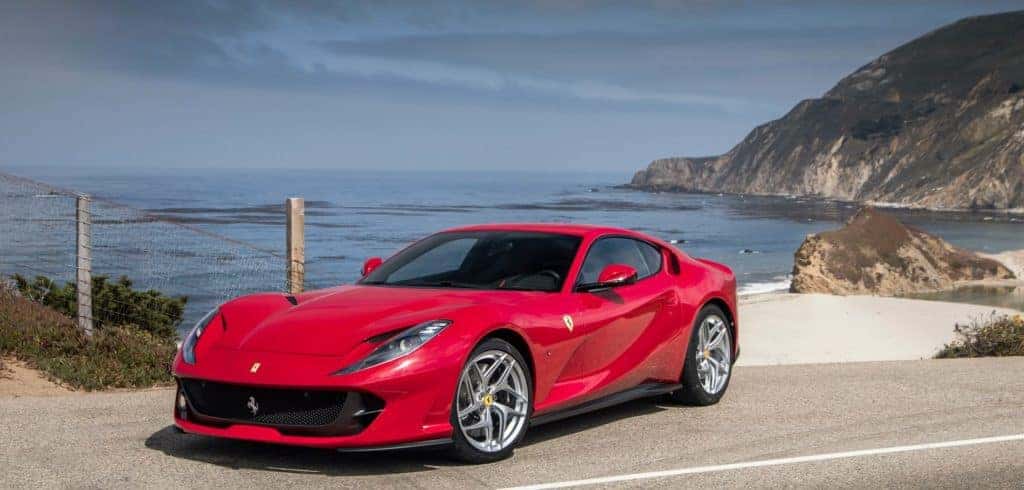 The new, extreme performance V12 berlinetta
The new 12-cylinder berlinetta, the 812 Superfast, is the most powerful and fastest Ferrari in the marque's history. This new car not only introduces a plethora of innovative features but is also particularly significant as the V12 series marked the official start of the glorious Prancing Horse story in 1947, 70 years ago this year.
The 812 Superfast thus ushers in a new era in Ferrari 12-cylinder history, in doing so building on the invaluable legacies of the F12berlinetta and F12tdf. It is aimed at clients demanding the most powerful and exclusive Ferrari in the range: an uncompromising sports car that will deliver exhilarating driving both on the road and track yet also be comfortable enough to allow its owners to enjoy it as an all-around experience.
Engine
Powered by a new 6.5-litre V12 engine that unleashes 800 cv, the 812 Superfast is the new benchmark in the mid-front- engined sports car segment, achieving maximum power output at 8,500 rpm, which translates to a specific power output of 123 cv/l. Figures that no other front-engined production car has ever even come near to delivering and which ensure the kind of thrilling top-end performance that is the exclusive characteristic of Ferrari's noble V12 heritage.
The engine's power is underscored by a full, rich exhaust sound that exploits the acoustic clout delivered by its increased displacement.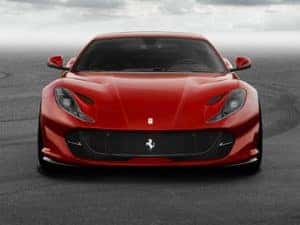 Vehicle Dynamics
The 812 Superfast is equipped with leading-edge control systems and components, resulting in unparalleled handling and roadholding. It's the first Ferrari to sport EPS (Electric Power Steering) which, in accordance with Ferrari's uncompromising engineering approach, is used to fully exploit the potential of the car's performance and, through the complete integration with all the electronic vehicle dynamics controls – including the latest 5.0 version of Ferrari's patented Side Slip Control (SSC) – make its powerful performance easier to handle and even more thrilling to exploit.
The vehicle controls also feature, for the first time, the Virtual Short Wheelbase 2.0 system (PCV) which, following the experience gained with the F12tdf, features a further evolution of the software that improves the nimbleness of the handling and reduces the vehicle response times even further.
Styling and Aerodynamics
Designed by the Ferrari Styling Centre, the new 812 Superfast redefines the formal language of front-engined V12 Ferraris, underlying the car's exceptional performance with very sporty lines and proportions. Seen silhouette, the 812 Superfast has a fastback sleekness: a two-box design with a hightail reminiscent of the glorious 365 GTB4 of 1969. The design of the flanks visually shortens the tail and is characterized by impressively muscular wheelarches which imbue the 812 Superfast with the power and aggression warranted by its imposing V12. Full-LED headlights integrated into the design of the sculpted air intakes on the bonnet also emphasize that front muscle, integrating with, and wrapping around the front wheelarch.